CRASTAN'S QUALITY



OUR SELECTION OF COFFEE BLENDS – 250 gr



OUR SELECTION OF COFFEE BLENDS – 1 Kg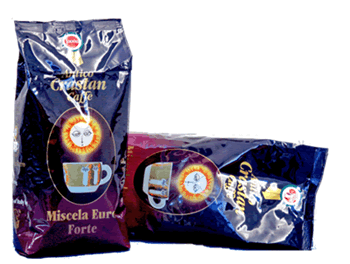 Drinking a good cup of coffee can be an ultimate moment of pleasure, but in order to obtain a good coffee, paying attention to quality is paramount.

At CRASTAN caffè we firmly believe that quality is our main value, the top priority in all of our production processes and strategies.

Our company is strongly oriented toward constant innovation, and continually striving for new methods and equipment to ensure excellence to the highest degree.